What's new!! 3D printed Mars migrant House is on its way to Japan!!
Text introduction
Yesterday, a 3D-printed Martian settlement house made by SERENDIX, a Japanese company, was shipped to Japan along with 22 tonnes of Yintron 3D printing "ink" to be used in conjunction with cantilever 3D printing equipment that has already arrived in Japan. This collaboration is not only a new connection between Yingtron and SERENDIX, but also an international breakthrough in Yingtron's 3D printing architecture technology.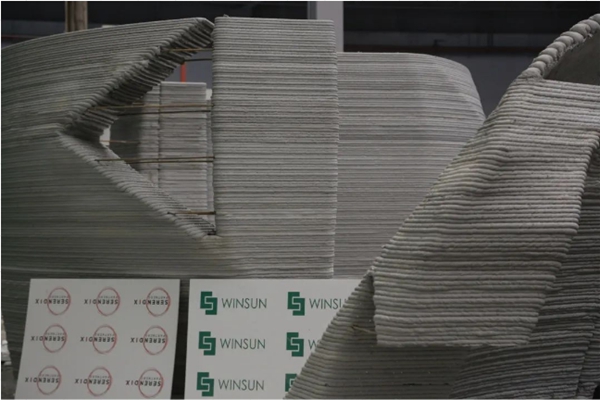 Overcome the construction difficulties of 3D printing buildings
Serendix Sphere is the focus of Serendix Sphere, a 3D-printed sphere home designed by Serendix, a Japanese company. It can be used in camping cabins, holiday homes or disaster shelters.
Specifically, the Serendix Sphere is an advanced housing prototype that uses in-situ 3D printing technology to quickly and economically create small homes. The design is an advance of Serendix's interest in extreme environmental habitats and builds on the success of the award-winning Mars igloo concept prepared for NASA.
However, the difficulty of 3D printing Mars migrant house is that the wall curvature and inclination are very high and changeable.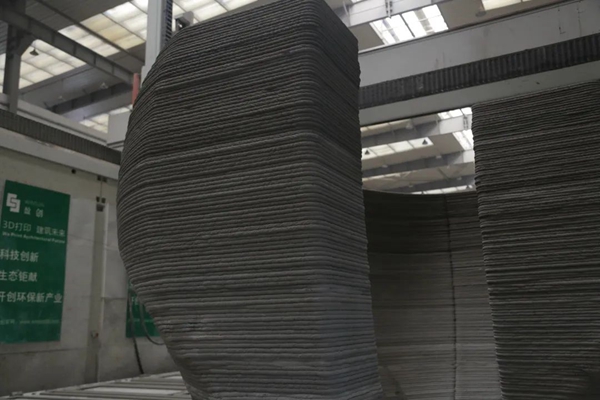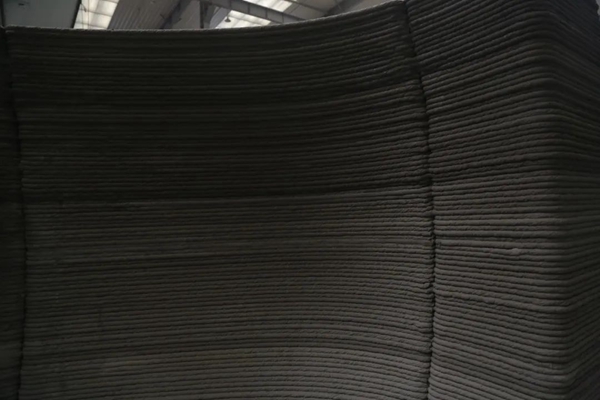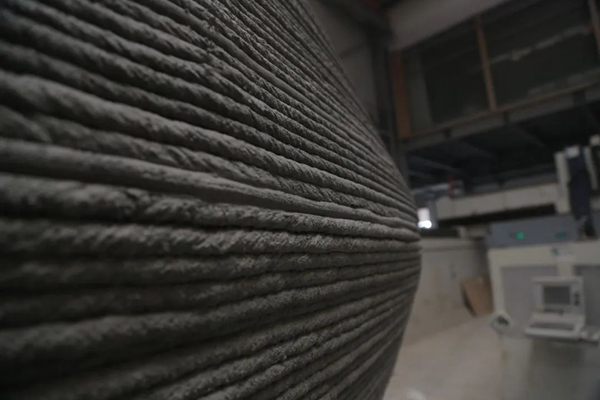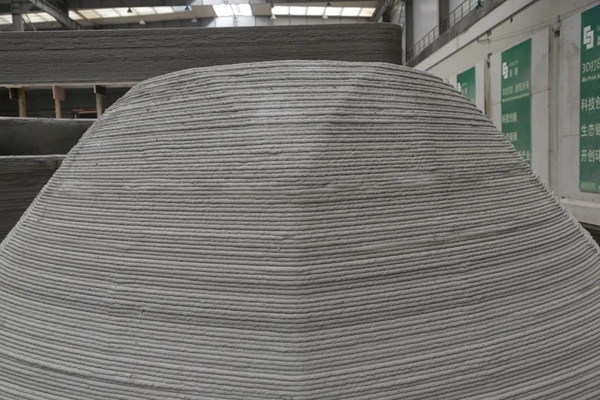 It is a great challenge to overcome such a large inclination wall in the printing process without collapse, collapse and other problems!
The key to Winsun s solution lies in a special material - Intron 3D printing "ink".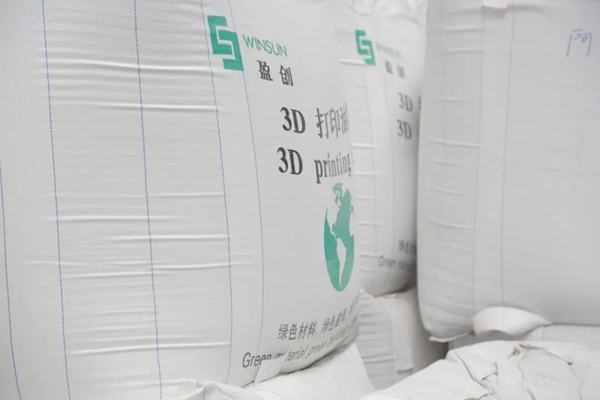 The 3D printing "ink" developed by Winsun is a concrete material reinforced with special glass fiber. Its strength and service life are much higher than that of reinforced concrete. At the same time, it has quick-drying performance, that is, it will set quickly after extrusion, which can ensure continuous printing by the printer and arbitrary wall structure design. The strength and fastness of the building body meet and exceed the national construction industry standards.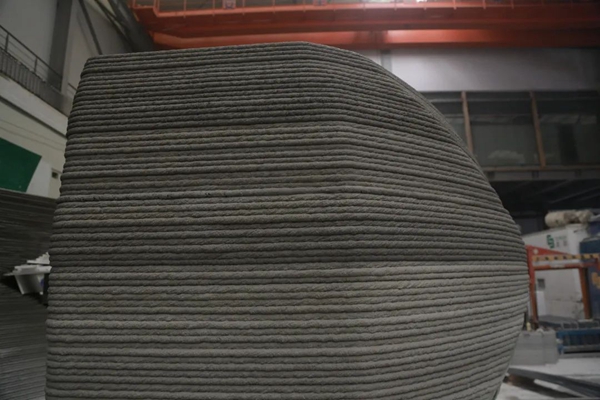 Solved the problem, hit it hard!
The 3D printed Mars Migrant House uses a modular printing scheme and is divided into four units, including the bottom wall and the roof. According to the building structure design and programming, factory printing to achieve 4 units of production and construction at the same time, reduce the process, save the process, improve efficiency.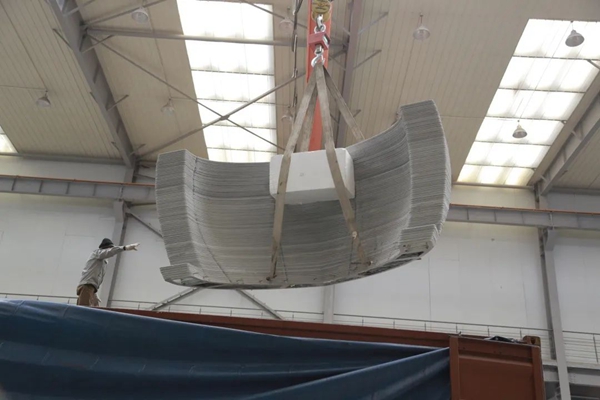 On January 16, 2023, after finishing the final maintenance work, everything is ready for loading and sending to Japan!
Check out the video to get a feel for the scene
Serendix will hold a sale of the 3D printed Martian Diaspora once it has arrived in Japan and is ready to be hoisted. More than 170 customers will draw lots to buy the 3D printed Martian diaspora.
Winsun 3D printing 'ink' sent to Japan
Along with the shipment will be 22 tons of Winsun 3D printing "ink" to work with cantilever 3D printing equipment that has already arrived in Japan.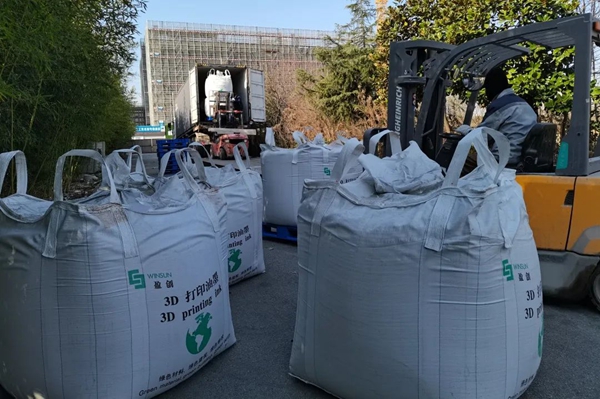 Serendix introduced a 3D printer from a Dutch company in June that can output a home of less than 60 square meters. It is still testing the device for further development of a home of 100 square meters.
Serendix introduced a newly developed cantilever printing device to enable the printing of 100 square meter homes to be realized and marketed. 22 tons of 3D printing "ink" were shipped to Japan to test and produce the prints for the project.
During the development of the 3D printing Mars House project, Winsun organized several online solution discussions and technical solution meetings with Serendix project leaders, including Serendix and TAM. We highly recognized the 3D printing construction equipment, "ink" materials, finished construction products and technical services provided by Yingchuang, and look forward to establishing a more normal interaction relationship in the future.